Graduate Great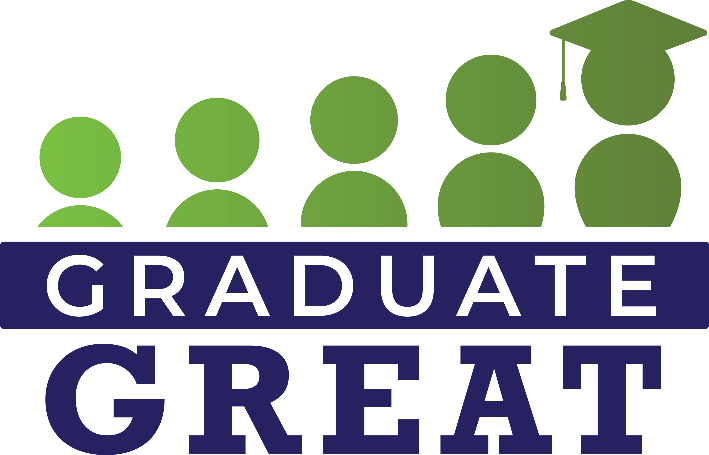 Ready to Graduate, Ready for Life
Although low-income students are less likely to attend and graduate from college than those from higher-income high schools, college graduates earn 66% more and are far less likely to face unemployment.
About Graduate Great
Graduate Great is an educational collaboration that brings local private and charter schools together to create clear and unobstructed paths to graduation and higher education for every student, especially those from low-income families. By working collectively from preschool through high school, partner schools help students build the confidence, competence and character necessary to succeed beyond high school and in life. As graduates return to their communities with advanced skills and a service mindset, they will continue to transform our communities for good.
Current Graduate Great partners include:
Academy Prep Center of Tampa
Nativity Catholic School
RCMA
St. Joseph's Catholic School
Cristo Rey Tampa
2019-2020 Graduate Great Highlights
100% of seniors at Cristo Rey Tampa Salesian High School graduated in 2019-20, with 14% representing partner schools.
42% of incoming ninth graders and 33% of all students were from partner schools.
30% of partner school students participated in dual enrollment compared to 15% from all other schools.
80% of Cristo Rey seniors attended college after graduation, while 20% chose to enter the workforce.
The average annual out-of-pocket cost to attend college for the first graduating class was $2,300.