Graduate Great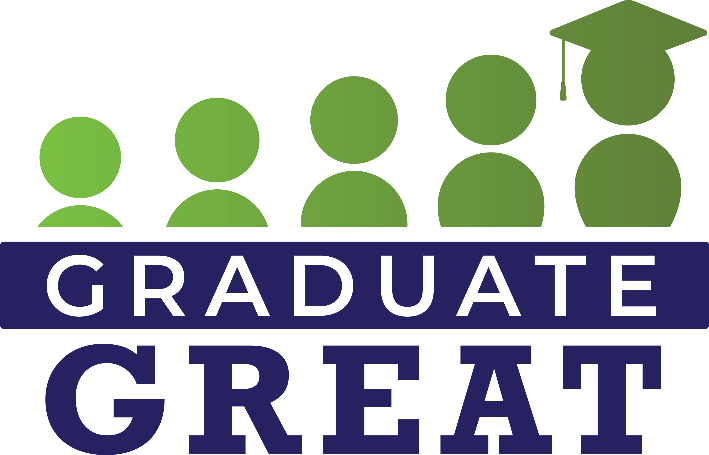 Ready to Graduate, Ready for Life
Although low-income students are less likely to attend and graduate from college than those from higher-income high schools, college graduates earn 66% more and are far less likely to face unemployment.
About Graduate Great
Graduate Great is an educational collaboration that brings local private and charter schools together to create clear and unobstructed paths to graduation and higher education for every student, especially those from low-income families. By working collectively from preschool through high school, partner schools help students build the confidence, competence and character necessary to succeed beyond high school and in life. As graduates return to their communities with advanced skills and a service mindset, they will continue to transform our communities for good.
Current Graduate Great partners include:
Academy Prep Center of Tampa
Nativity Catholic School
RCMA
St. Joseph's Catholic School
Cristo Rey Tampa
2021-22 Graduate Great Highlights
Graduate Great results suggest that when local schools work together from preschool through high school, students may achieve greater academic and long-term success. Additionally, the program is increasing access to a college preparatory education for more students from limited economic means.
In fall 2022, 61% of all ninth graders at Cristo Rey came from partner schools, and 50% of all students represented partner schools, exceeding program objectives and demonstrating the power of a partnership pipeline.
Three of our 5 partnership schools met or exceeded the partnership's goal for students on level in math.
Both PSAT and SAT scores were up in 2021-22 from the previous school year for students from partner schools as they continue to strive toward the national average.
100% of 12th graders at Cristo Rey graduated in 2021-22, with 21% representing partner schools.
100% of Cristo Rey seniors attended college after graduation.
71% of students from partner schools had $3,000 or less of out-of-pocket expenses per year to attend college.